Nuclear Medicine Textbook: Methodology and Clinical Applications (Hardcover)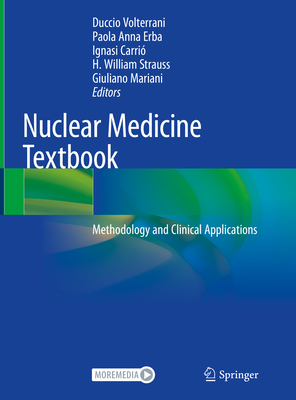 Description
---
Building on the traditional concept of nuclear medicine, this textbook presents cutting-edge concepts of hybrid imaging and discusses the close interactions between nuclear medicine and other clinical specialties, in order to achieve the best possible outcomes for patients.
Today the diagnostic applications of nuclear medicine are no longer stand-alone procedures, separate from other diagnostic imaging modalities. This is especially true for hybrid imaging guided interventional radiology or surgical procedures. Accordingly, today's nuclear medicine specialists are actually specialists in multimodality imaging (in addition to their expertise in the diagnostic and therapeutic uses of radionuclides).
This new role requires a new core curriculum for training nuclear medicine specialists. This textbook is designed to meet these new educational needs, and to prepare nuclear physicians and technologists for careers in this exciting specialty.