Dr. Sebi Treatments: Dr. Sebi's Treatment for STDs, Herpes, HIV, Diabetes, Lupus, Hair Loss, Cancer, Kidney Diseases, and Other Illnesses ( (Paperback)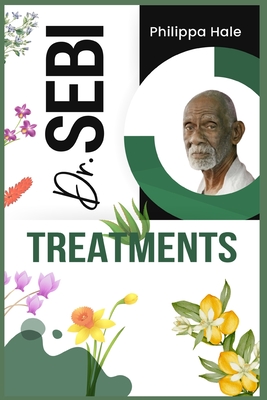 Description
---
Are you seeking a new approach to improving your health?
Do you wish there was a solution to health issues without resorting to contemporary medicine's harmful side effects?
If you answered yes to any of these questions, Dr. Sebi is the right person for you.
Dr. Sebi was a Honduran herbalist and healer who found that a simple diet could cure many of the world's ills. Consider the prevalence of auto-immune disorders such as HIV and lupus.
Doctors have no idea how to treat such disorders. All that is available are drugs to help manage them, which is excellent, but wouldn't it be amazing if there was anything you could do to eliminate the disease completely?
Dr. Sebi desired it, and he obtained it.
You will discover the following information on these pages:
How Dr. Sebi's treatment plan may aid in the treatment of STDs such as herpes and HIV
The explanation behind why removing mucus may assist with diabetes
Why hair loss does not have to be permanent
Nutritional advice from Dr. Sebi
Dr. Sebi's background and treatment philosophy
... And Much More.
Understand that this may seem too good to be true or that it implies that contemporary treatment is entirely ineffective.
You will notice that Dr. Sebi never advises you to quit using prescription medications. Instead, you will utilize his diet, products, therapies, and your doctor's prescriptions to aid your recovery.
It is now up to you to make the ultimate choice. Maintain your current state.
If you're tired of feeling this way and don't know what to do about it, get this book and make changes your body will thank you for.
Go right now to the top of the page and click "Buy now."