Remains Still Remains (Paperback)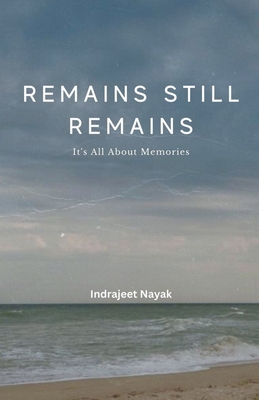 Description
---
Remains Still Remains in Knockemout, Virginia
A slew of hot and horny execs converge on Knockemout, Virginia to try to put their ills behind them.
Fortunately, the locals have their mitts on a booze and bingo.
This plethora of pyrotechnics is the source of much excitement, but not all is well in this bucolic setting.
Plot of Remains Still Remains:
The bald, bad-boy-haired barber Knox prefers to live his life in the same way he enjoys his coffee: alone.
If you don't count his basset dog, Waylon.
Knox isn't one to accept drama, even when it's with the style of lost runaway bride.
Naomi wasn't fleeing her wedding. She was riding to the rescue of her estranged twin to Knockemout, Virginia, a rough-around-the-edges town where disputes are settled the old-fashioned way...with fists and beer.
Most often, in that place.
Unfortunately that Naomi Tina, her cowardly twin hasn't changed much at the least.
After she has gotten Naomi's car and money, Tina leaves her with an unexpected gift.
The niece Naomi did not realize she had. She's now stuck in a town, without a car and no job without a plan, and no place to stay with an 11-year-old who is about thirty.
There's an reason Knox does not like complicated women or those who require a lot of maintenance especially romantic kind. However, since Naomi's life collapsed just in front of him his only thing he can do is to help her get out of the rut. When she doesn't get herself into any new problems, he'll be able to take her off the hook and go back to his tranquil and solitary existence.
It's at least the plan until the situation becomes a real threat.
Among the hors d'ouvres, the star of the show is a man o' many who may be best described as the alpha male.
The female of the pack is a bit on the fence, but she's got the best of them all when it comes to booze.
One booze in particular is the real deal, a smokin' good tequila.
It's a keeper, but you'll have to wait for her to go out of town before you can take advantage of the perks.