Prescriber's Guide 2023 (Paperback)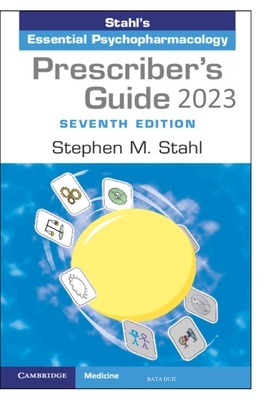 $45.00
Email or call for price.
Description
---
Psychopharmacology is the investigation of medications used to treat aggravations in temperament, conduct, and mental working across a wide scope of sicknesses and conditions. While many medications utilized in everyday medication (e.g., antihypertensive, hormonal treatments) can cause conduct changes or mental side effects, psychopharmacologic specialists are utilized explicitly for their social or mental impacts. The classes of psychopharmacologic drugs incorporate the accompanying: antipsychotics, antidepressants, antianxiety specialists, and state of mind stabilizers. There are various moral issues in psychopharmacology. This section centers around issues connected with agree to treatment, the consideration of seriously deranged people in psychopharmacologic research, compulsory out-patient treatment, and the expense of fresher psychotropic prescriptions.