The College Panda's SAT Math (Paperback)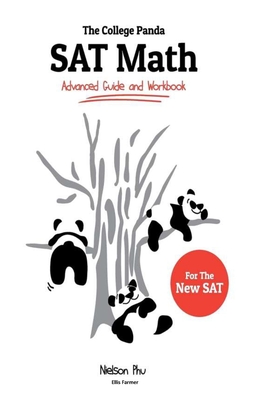 $20.00
Email or call for price.
Description
---
Barron's SAT Math Workbook gives reasonable inquiries to all number related points on the SAT. This release highlights: Hundreds of reexamined numerical statements with answer clarifications. Math methodologies to help test-takers approach and accurately answer all of the inquiry types on the SAT. Answers and clarifications for all inquiries.
The SAT Math segments comprise of a sum of 54 inquiries: 44 different decision questions and 10 understudy delivered reaction questions. The five-decision different decision questions expect understudies to tackle an issue and select the most fitting response from the accessible decisions. The understudy created reaction questions expect understudies to take care of an issue and network the right response; the inquiries don't give answer decisions.