Leadership Roles and Management Functions in Nursing (Paperback)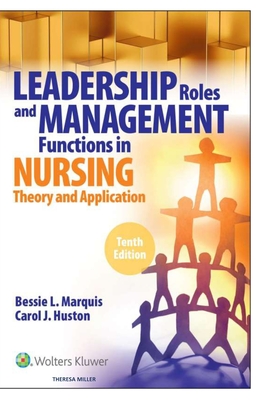 $60.00
Email or call for price.
Description
---
Emergency clinic chairmen are people or gatherings who go about as the essential issue of control inside clinics. These people might be past or current clinicians, or people with other medical services foundations. There are two kinds of chairmen, generalists and subject matter experts. Generalists are people who are liable for overseeing or assisting with dealing with a whole office. Experts are people who are liable for the proficient and viable tasks of a particular division like strategy examination, finance, bookkeeping, planning, HR, or marketing.