Essential Cell Biology (Paperback)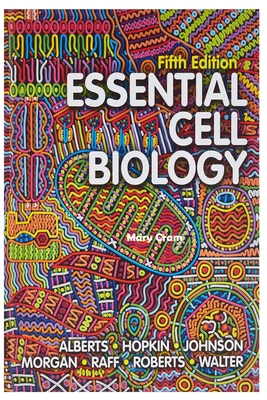 Description
---
What are cells? What essential characteristics do cells possess?
What exactly are these cellular organisms? Cells, like miniature fiefdoms, have all the tools and knowledge needed to do what life does. A cell can move, eat, and grow. It is able to dispose of waste, recycle parts, and carry out necessary maintenance. It is able to adjust to changes in its surroundings; and it has the ability to replicate itself.
All cells are not the same, despite these similarities. Some are truly self-sustaining, like yeast or bacteria with just one cell, while others live in groups and sometimes form complex multicellular organisms. Size also differs between cells. Although some cells, like an egg from a frog, can be quite large, most are too small to see with the naked eye. Indeed, humankind's discovery of cells was made possible by the development of light microscopy.
Don't let the familiar schematic drawings of cells with an oval shape fool you either. Naturally, real cells have three dimensions and a wide range of amazing and intricate shapes.