Unmasking CoViD - Part I (Paperback)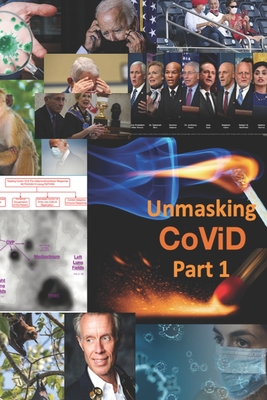 $43.99
Email or call for price.
Description
---
The introduction of CoVid-19 has exposed major problems and weaknesses in Healthcare, BigPharma, the Courts and our Political and News Media systems around the world. Initially presented at the 1994-1995 American Heart Association Meetings, followed by Publication in a Cardiology Textbook in 1999, briefly discussed on 20/20 in 2004, and discussed in Stop Inflammation Now , Viruses and Bacteria can worsen InflammoThrombotic diseases including heart disease, cancer, high blood pressure, diabetes, strokes, kidney diseases and a myriad of other diseases caused by inflammation. Viruses including SARS-CoV-2 (CoVid-19) can also light the match in people with na ve immune systems including the young and those who are immune suppressed. While ignoring this critical information, along with the proper use of ventilators in patients with virally induced ARDS and tissue measurement - FMTVDM - of CoVid-19 to determine the severity and effect of treatment, hundreds of thousands of people with CoViD have died. These deaths could have been prevented and should have galvanized this information. Instead CoVid-19 has been used by the media, politicians and others to promote personal and political agendas. Complacency, ignorance and arrogance have been masked while disseminating fear while practicing contradictory quarantines and failing to treat the actual cause of these deaths. Knowledge and understanding has been replaced by greed and efforts to discredit those bringing this knowledge. In Unmasking CoViD, we will expose these truths, looking at how viruses infect and worsen these InflammoThrombotic diseases. You will learn why people are dying with CoVid-19 and how the system has critically failed. We will trace the history of this virus and discuss what you need to know about CoViD and how we can measure the treatments being used to focus care on each individual; saving time, money, resources and lives. The purpose of this two part book is to provide you with the information you need to know to better understand CoVid-19. Replacing fear and anxiety with knowledge and hope. Answers to the questions you've been asking and have the right to know.