Dialogues With the Lord of Time (Paperback)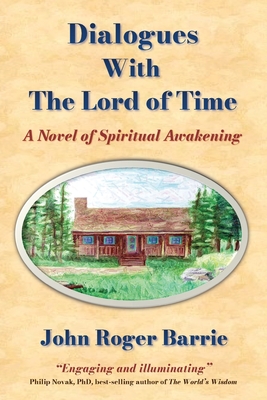 $14.95

Usually Ships in 1-5 Days
Description
---
In the spiritual novel, Dialogues With the Lord of Time, a wise teacher brings authentic spirituality and inspired teachings into many seekers' lives.
Are you searching for God? This book is filled with practical advice to help dedicated aspirants find God. Includes a treasure trove of profound teachings from Christianity, Buddhism, Hinduism, Judaism, Sufism, and Taoism.
FATHER CHRISTOPHER, a respected, retired priest and university professor who taught courses in comparative religion, lives in Northern California's remote coastal region. Endearing yet tough, approachable yet scholarly, the charismatic Father Christopher is in his twilight years. A group of seekers gathers at his cabin in the early 1990s to converse with him on spiritual topics. Well-versed in world religions and always a bit of a rascal, Father Christopher's profound, transformational dialogues frequently leave his listeners spellbound and their lives changed.
We follow along through the eyes of the author, who wrestles with various issues in his life. During the course of several visits to Father Christopher, we witness his inner metamorphosis as he learns how to integrate the secular and spiritual aspects of his daily life. Join him and other seekers as they explore the mysteries of spirituality on a magical journey of enlightenment with Father Christopher, whose wise teachings provide insight-filled antidotes for our spiritually challenged times.
In addition to nine lively dialogues with Father Christopher, sixty entries are included from Father Christopher's Journal, which is filled with inspired spiritual counsel.
This book takes an interfaith, harmony-of-all-religions approach. Discussions range from in-depth meditation techniques to the highest non-dual experiences; from clear explanations of esoteric spiritual phenomena to soaring passages on devotional mysticism. Aspirants are taught how to discern legitimate teachers and paths from questionable ones. Many secrets of spirituality are revealed.
Take an inspirational and transformational spiritual journey in the novel, Dialogues With the Lord of Time.