The Kids' Cellar
In our store, you'll find a whole floor of books for kids of all ages- from infant to teens, and from classic favorites to the latest, most-recognized authors and titles. We even carry educational aids, puzzles, and games!
Many great children's books have earned your appreciation and love, and have also won awards! We feature the most prominent awards for children's literature, the Randolph Caldecott Award for Outstanding Illustrations and the John Newbery Medal which annually honors contributions to children's literature.
You can also see the
INDIE Children's Picks
under the Children's Interest link found there.
If you prefer not to seach online, Angie, the Kids' Cellar manager, has put together a list of some of her most recommended titles that you will find in our extensive children's department!
For Angie's suggestions on teen books with more mature content, please click here!

$17.99

ISBN: 9780553524260
Availability: Usually Ships in 1-5 Days
Published: Random House Books for Young Readers - July 28th, 2015
A new Dr Seuss about the hard decisions of picking the right pet!
---

$17.99

ISBN: 9780060245863
Availability: Usually Ships in 1-5 Days
Published: HarperCollins - October 6th, 2015
Wonderful story for kids or adults it does not matter! Just a fun story about a crazy little mouse!
---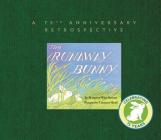 $19.99

ISBN: 9780062489944
Availability: Backordered
Published: HarperCollins - January 24th, 2017
---

$17.99

ISBN: 9780763674489
Availability: Usually Ships in 1-5 Days
Published: Candlewick - October 14th, 2014
---

$19.99

ISBN: 9780723259572
Availability: Usually Ships in 1-5 Days
Published: Warne - October 4th, 2007
---

$17.99

ISBN: 9780544763487
Availability: Usually Ships in 1-5 Days
Published: Clarion Books - September 6th, 2016
---

$17.99

ISBN: 9780060256654
Availability: Usually Ships in 1-5 Days
Published: HarperCollins - February 18th, 2014
---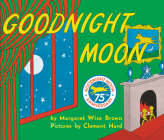 $18.99

ISBN: 9780060775858
Availability: Usually Ships in 1-5 Days
Published: HarperCollins - January 23rd, 2007
---

$18.00

ISBN: 9780140074314
Availability: Usually Ships in 1-5 Days
Published: Penguin Books - July 20th, 1984
---